SAORI and Bengala Dye Brings Everyone SMILES!



COME WEAVE AND DYE WITH YOUR FAMILIES AND FRIENDS.


CONTACT: 952-393-7985/chiakiobrien@gmail.com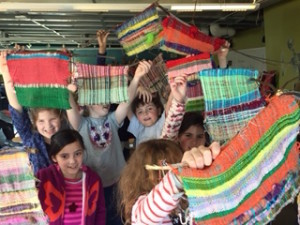 It doesn't matter how old you are, SAORI makes people happy!
Sun Sailor article from the Blake School High Croft Campus local paper in Wayzata, MN.
(The picture right is from the Blake School High Croft Campus)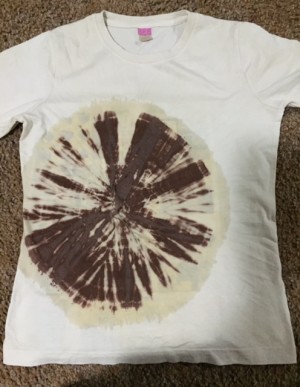 SAORI and Bengala Dye classes off-sites
July
July 6-8 Teaching @Textile Center Summer Camp
July 23 (Sat) SAORI class at White Bear Center for the Arts (FULL)
July 30 (Sat) SAORI class @Minnesota Landscape Arboretum  (FULL)
August
Aug. 6 (Sat) Celebrate Asia: SAORI Weaving @Sumner Library, Minneapolis, MN (FULL)
Aug. 7 (Sun) Celebrate Asia: SAORI Weaving @Brooklyn Park Library, MN
Aug. 13(Sat)Celebrate Asia: SAORI Weaving @Augsburg Park Library Richfield, MN (For Grade 7-12)
Aug. 17-18 Michigan Fiber Festival Workshop
Aug. 22-26 @Textile Center Summer Camp
September
Sept. 10-11 Wisconsin Sheep and Wool Festival
Sept. 17-18 North Country Fiber Fair
Sept. 26-30 Minnesota State Academy for the Blind SAORI Residency
Studio FUN is the authorized SAORI Weaving distributor and Bengala Dye Distributor in the U.S.
—————————————————————————————————-
SHORT FILM "SIX LADIES WEAVING" 
A 5 minute film about six ladies I work with through SAORI Weaving.
We received a honorable mention from ReelAbilities:Minneapolis-St. Paul Disabilities Film Festival.

================================================================
Studio FUN Offers:
Regular classes
Intensive courses
Birthday parties (Yes! There is a place to do fun Birthday parties in Carver County! Weaving party or Bengala party?)
Summer Camps / Seasonal events
Off-site workshops / demonstrations
Drop-in lessons (Trial)
SAORI instructor training
Artists in Residency (We are one of the teaching artists for VSA Minnesota for SAORI)
We are the SAORI authorized dealer for SAORI looms, books, and equipment.
Call and reserve a studio right now. 952-393-7985
SAORI Free-Style Weaving Studio "FUN" is an authorized SAORI looms and accessories dealer of SAKAI Seiki Sangyo Co. Ltd. Osaka, Japan.